Visual Arts is a two-yr pre-university program that aims to prepare college students for continued studies in a creative self-discipline. Academics want to incorporate all genres of nice arts, which include, theater, visual art, dance, and music, into their lesson plans because the arts provides the scholars motivational instruments to unlock a deeper understanding of their education.
The department incorporates this awareness of up to date art practice, theoretical discourse and in-depth data of evolving applied sciences into an educational course of, which is designed to enable students to attain the realization of their creative tasks and creative targets.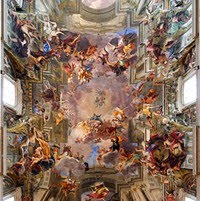 This two-year program leads to a Diploma of School Research (DEC) and prepares college students for additional studies in the Visual Arts, Studio Arts, Portray and Drawing, Artwork History, Artwork Training, Art Therapy, Design, Images, Intermedia Cyberarts and other artwork associated fields.
Visual Arts supplies an atmosphere and experiences enriched with cultural actions available via native art galleries, discipline journeys to major artwork centres, and by visiting artists who share ideas and concepts of their art via workshops and lectures.
Former Secretary of Training, William Bennet wrote, "The humanities are important elements of training similar to reading, writing, and arithmetic Music, dance, painting, and theater are keys to unlock profound human understanding and accomplishment" (Swann-Hudkins, 2002).