Voltage Pictures and Michael Costigan's Cota Movies are producing with Joe Berlinger directing. The shorts are all clearly in continuity, and three later films have acquired small references from the television present. Aileen Wuornos: The Selling of a Serial Killer (1993) is a documentary movie about Aileen Wuornos, made by Nick Broomfield. Neither of these movies, due to this fact, is about – in any full sense of the phrase – a serial killer.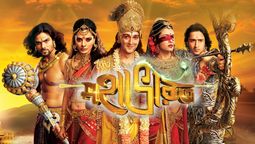 Within the movies there's usually one person who serves as the nemesis to the villain. What no one expects though is that they are going to encounter a serial killer themselves, not to mention be targeted by one. Covent Backyard wholesale fruit merchant Bob Rusk is an impotent serial killer who strangles women with a necktie.
In the films the cops tend to piece everything collectively and lay out some type of grid that enables them to know that they're coping with a serial killer. As Ed Gein (2000), Bundy (2002), Gacy (2003), and other cheap, direct-to-DVD true-life serial killer movies inundated video-retailer rental shelves simply after the turn of the century, the likes of Speck was inevitable.
This film combines fashionable sensibilities and plot twists with the tried-and-true traditions of the standard serial killer film. To sum up the story an formidable FBI agent enlists the aid of a criminally insane ex-psychiatrist to help monitor down a vicious serial killer.
Each company turned out 4 to five serials per 12 months, of 12 to fifteen episodes each, a tempo they all saved up till the end of World War II when, in 1946, Common dropped its serial unit along with its B-image unit and renamed its production division Universal-Worldwide Pictures.